Cleanest School in the District (4th quarter)
We had the pleasure to announce the "Cleanest School in the District for the 4th quarter during the May 8th PD day with all staff. Congratulations to the South School for winning the award. South School also won the overall award for the school year as well. Thank you to the students, teachers, administrators, and other staff for helping with the award. Big Thank you and Congrats to Cynthia Adams and Luanne Fliss for their dedication and time in winning the "Cleanest School in the District."
Presentation of the award!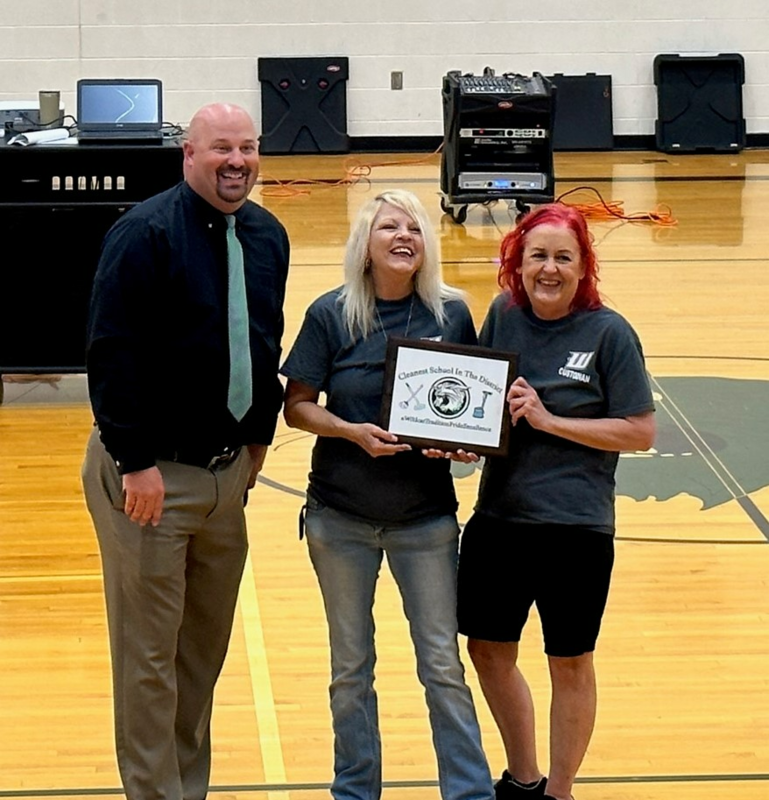 Here were the overall scores:
South School 3.00

High School 2.98

Middle School 2.97

North School 2.85
All Schools improved their scores, from March 6th. Below is more detailed information from our inspector, Tom Barnes.
South: 3.00
Most consistently clean buildings throughout the 2022-23 school year.

Kitchen cleaning is much improved.
High School 2.98
Still a consistently clean building and so close to the South School all year long.

Kitchen improved.

Restrooms improved.

Clean building
Middle School 2.97
Very clean building

Restrooms much improved.

Kitchen Improved.
North 2.85
Clean Building

Slightly improved from last inspection

Kitchen improved.

Some dirt film on some classroom floors, Hallways duller than the other schools, a couple of dirty vents and mirror ledges in restrooms.
Our goal was to get to a 3.00, and we are very proud of South School for reaching that goal!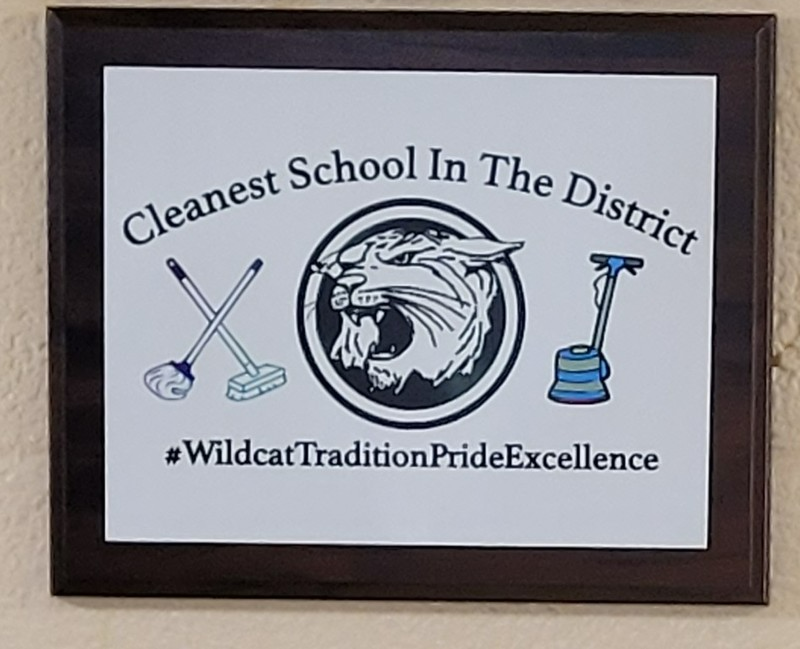 Once again, we are very proud of our staff and the dedication they show to our school district to keep it clean! Keep up the great work.
To celebrate South School's overall win this school year, the maintenance crew fried fish for all South School staff on May 12th. Every student and staff got a flavored shaved ice on Tuesday, May 16th from ICE ICE Crazy.
#WildcatTraditionPrideExcellence